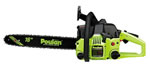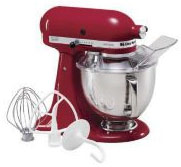 Industrial Design Services
US Flat Pattern will help you develop your industrial design concept from the ground up. Our team has the resources to concept your idea from initial sketching through CAD layout and development,. We also make one of kind prototypes, develop presentation materials, do patent searches and help patent your product. Whatever phase of product development you are in, US Flat Pattern can help.

We have patent attorneys, industrial designers and professional engineers available to get your new products to market fast and at a reasonable cost. Get started today. Give us a call at 1-702-610-9748.
US Flat Pattern industrial designers work with clay, bondo, plastic, metal, wood or you name it.

US Flat Pattern industrial design department uses most CAD platforms. Just tell us which CAD format you are looking for.

Put our creative engineering department to the test and send us your design challenges. Email: data@usflatpattern.com
Industrial Design Software Platforms
Adobe

Installed versions: Adobe 3D, Illustrator CS6, Creative Suite legacy versions, etc.


Corel

Corel Draw, Paint Shop, Graphics, X6, etc.
Available versions: All

Unigraphics

Autodesk Alias migration, advanced rendering, lighting, backgrounds, foregrounds, calendar images, 3D PDF for Adobe Reader use.
See your image in real 3D space. Pan, zoom, rotate, measure with no special software required.
Available versions: All


SolidWorks

Technical Illustrator, edrawings, etc.
Available versions: All